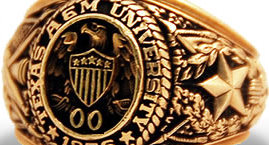 CHARLOTTE AREA A&M CLUB

MEMBER NEWS
Former Charlotte Area A&M Club President now part of Texas A&M Leadership Council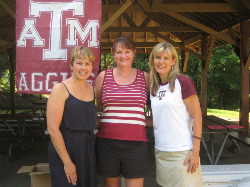 Susie Crain, Jill Hipskind, and Sherri Baldwin (Left to Right)
Sherri Baldwin '88, former President of the Charlotte Area A&M Club, is currently serving a three year term as a Representative at Large on the Texas A&M Leadership Council.
The Leadership Council is the governing body of The Association of Former Students and the representative body of our worldwide Aggie Network. The Council is comprised of The Association's Board of Directors, Association Past Chairs, Class Agents, A&M Club Presidents, Area and National Representatives, Representatives at Large, Student Loan Fund Trustees, Constituent Network Representatives, the Sul Ross Group President, the Student Body Class Presidents and Councilmen Emeriti. These 640 Aggie volunteers are The Association's ambassadors to the Aggie Network.
Sherri will be attending Council meetings on campus twice a year and representing the Carolina Aggie Clubs.
###
Have you or an Aggie you know (former or current student)
done something noteworthy? Let our Aggie Family read your news!
Just write a paragraph and email it to thomasmcmillanjr@gmail.com .
Photographs in .jpg format are welcome!
---