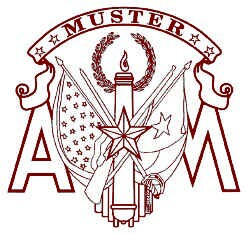 "Softly call the Muster, let a comrade answer 'Here'…"
CHARLOTTE AREA AGGIE MUSTER

APRIL 21, 2011
NEW LOCATION!!!! Due to Elliott's BBQ's unexpected shutdown.
Levine Senior Center
1050 DeVore Lane
Matthews, NC 28105

Thursday, April 21, 2011, 7:00 PM
Cost: $20.00
Beef BBQ and the fixin's. Social at 6:30 with dinner at 7:00. Muster ceremony to follow.
Please Click For The 2011 Muster Invitation.
For Additional Info, Please Contact Our Muster Chair:
Ralph S. Messera
401 S. Freemont St.
Matthews, NC 28105
704-814-6927
rmessera@windstream.net
Past Musters
2014 – Hornet's Nest Park, Charlotte, NC
2013 – Reedy Creek Park, Charlotte, NC
2012 – Reedy Creek Park, Charlotte, NC
2011 – Levine Senior Center – Matthews, NC
Association of Former Students – Muster
TAMU Traditions Council – Muster